Over 360,000 Healthier & Stronger Smiles
Non-Toxic & Clinically Proven Ingredients Designed to Help Prevent Tooth Decay
- Made with all-natural ingredients
- Paraben-free, vegan & cruelty-free
- Remineralizing to strengthen and restore tooth enamel
- Naturally whitening and ideal for sensitive teeth
- Essential oils designed to promote a healthy mouth microbiome
- Safe to swallow

• No Sodium Lauryl Sulfate
• No Titanium Dioxide
• No Propylene Glycol
• No Artificial Color
• Parabens Free
Ingredients:
Aqua, Calcium Carbonate (helps remove stains and whiten teeth), Xylitol, Glycerin (soothes and moisturizes, derived from coconut), Silica (polishes teeth), Nano-Hydroxyapatite (strengthens enamel), Potassium Cocoate (foams paste from coconut oil), Cellulose Gum (thickens paste), Natural Flavor, Peppermint Oil, Spearmint Oil, Black Cherry (provides powerful antioxidants and reduces inflammation), Papaya (provides powerful antioxidants), Glycyrrhiza Glabra (flavors from licorice root), Citric Acid (preserves naturally), Spirulina (provides powerful antioxidants and coloring)
Shop Now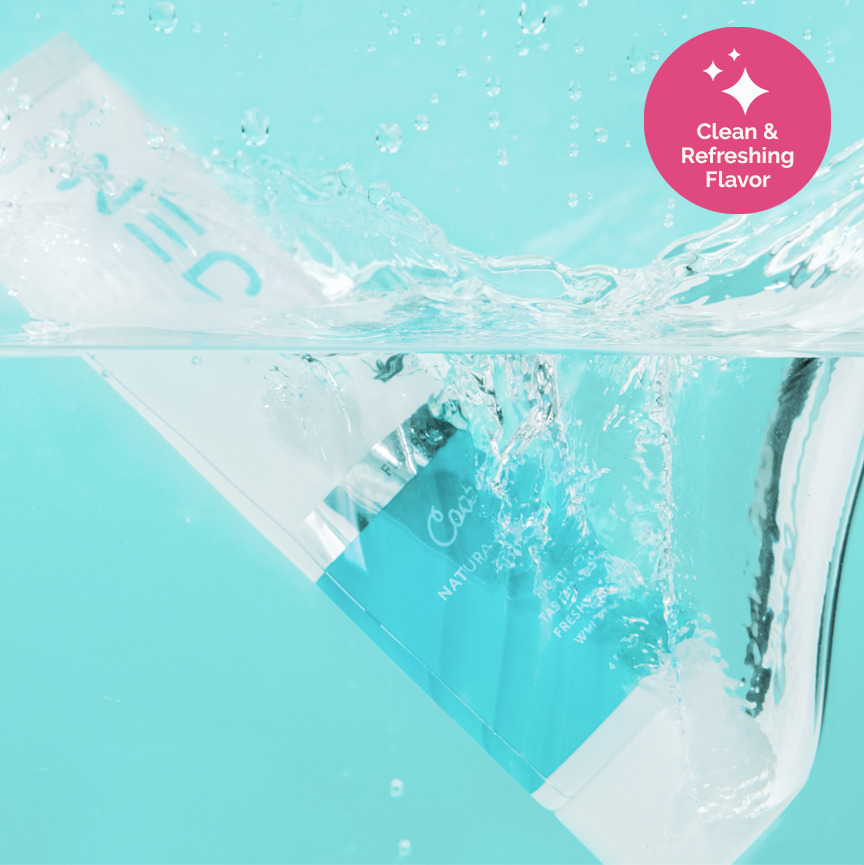 All the good stuff. None of the bad.
(Now that's refreshing!)
Dr. Jen Super Paste provides the ultimate protection and rebuilding oral health experience.

Using natural ingredients that are safe for your body and taste delicious, Dr. .Jen's proprietary blend of essential oils are designed to promote a healthy mouth microbiome and freshen breath.
Real dental professionals. Real reviews.
Dr. Chris Stansburry Orthodontist
"When I normally went for my 6-month checkup, my dentist usually found a few areas of inflammation regardless of how much I brushed and flossed. It was so frustrating. Since I started using Dr Jen's toothpaste, there has been not trace of inflammation! Dr Jen's toothpaste is only made with the high quality natural ingredients and formulated by dental healthcare professionals. I highly recommend Dr Jen's toothpaste."
Dr. Samatha Nelson, DDS
"Dr Jen's Super Paste is made by a real dentist using two proven ingredients to remineralize tooth enamel. It is natural, tastes great, and is gentle on teeth and gums."
Alex Dental Student
"Dr Jen's Super Paste offers double the remineralizing using fluoride and nano Hydroxyapaptie, which is great for people with sensitive teeth. Her blend of peppermint, spearmint, black cherry, and papaya is also beneficial at killing bad breath bacteria and promoting a healthy mouth microbiome. Tastes amazing and is all natural!"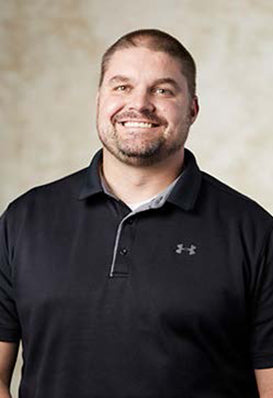 Jae Brimhall, DDS
"Seriously, my kids LOVE this stuff. I used to fight them to brush their teeth but now they run to do it. Amazing piece of mind that they are brushing with such a high quality product as well that I know is doing good for them."
Dr. Alyssa Domico, DDS
"Dr Jen is an amazing Dentist who has made an incredible natural toothpaste. I love using Dr Jen's Super Paste!"
Dr. Tonya Volk
"Dr Jen's toothpaste and floss are the only way to go. They are made with only healthy ingredients (check the ingredients on other labels to compare) by a world-known orthodontist. Thank you for making products we can use and feel good about , Dr Jen!"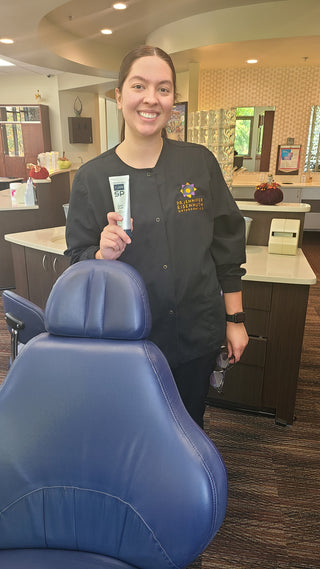 Megan, Licensed Dental Assistant
"Dr Jen's Super Paste is amazing. Made by a dentist using safe and natural ingredients. I have noticed healthier teeth and gums from brushing with Dr Jen's."
Morgan. Licensed Dental Assistant
"As a Licensed Dental Assistant, I have tried many different kinds of toothpaste and Dr Jen's Super Paste has provided my teeth with the best results. My teeth feel cleaner, and whiter with no sensitivity issues. I highly recommend using Dr Jen's Super Paste"
Dr. Jake Schroeder, DDS
"Dr Jen went to great lengths to create a natural toothpaste using healthy and proven ingredients to help patients have stronger enamel while fighting sensitivity. There is no other toothpaste like this on the market!"
Dr Peters
"I love the benefits of Dr Jen's Super Paste having double the remineralizing ingredients. This is important to me and my patients. Plus Dr Jen's was developed by a Dentist and a mother"
Simon Broccard , DDS
I recommend Dr Jen Toothpaste to all my friends. Dr Jen's natural ingredients are nontoxic yet have safe tooth strengthen ingredients. Also tastes great and safely whitens my teeth
Ross, Dental Student
"I switched to Dr Jen's Super Paste because it has double the proven enamel strengthening ingredients. Plus the flavor is amazing and it is dentist approved."
The Dr. Jen Difference
You'd think that all natural toothpastes would be good for your teeth, but they are not. Dr. Jen's toothpaste brings together all-natural ingredients, sustainable and biodegradable materials, as well as a proven remineralizer so it tastes good, feels good and fights decay.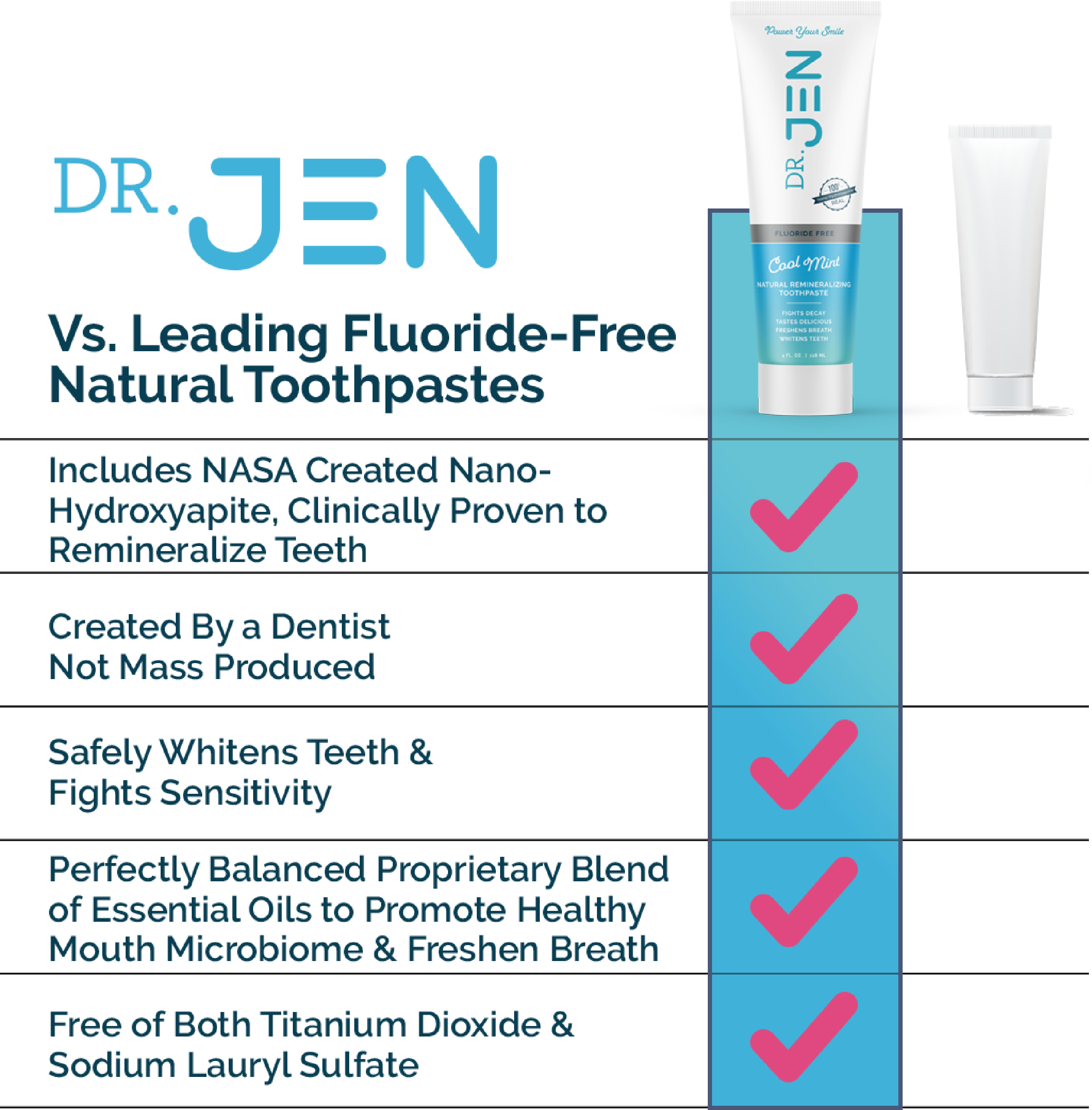 Shop Now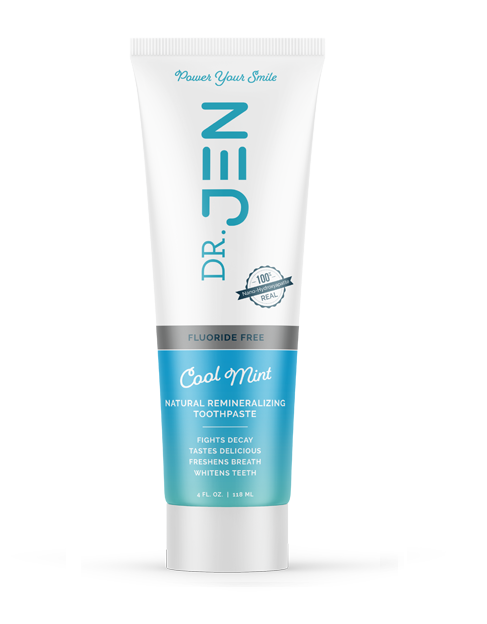 Remineralizing Toothpaste + 10% Nano-Hydroxyapatite
30 Day Money Back Guarantee
Remineralizing Toothpaste + 10% Nano-Hydroxyapatite
30 Day Money Back Guarantee
Remineralizing Toothpaste + 10% Nano-Hydroxyapatite
30 Day Money Back Guarantee
Backed by over 25 years of Dental Experience
Dr.Jen's products are good for your body & good for the earth. Our toothpastes are earthfriendly, made from all biodegradeable materials, vegan friendly, and never tested on animals.