Whiten and remineralize your teeth with WAVE - Dual Action At-Home Whitening System, including enamel strengthening Nano-hydroxyapatite Super Paste.

FREE SHIPPING & 30-DAY MONEY BACK GUARANTEE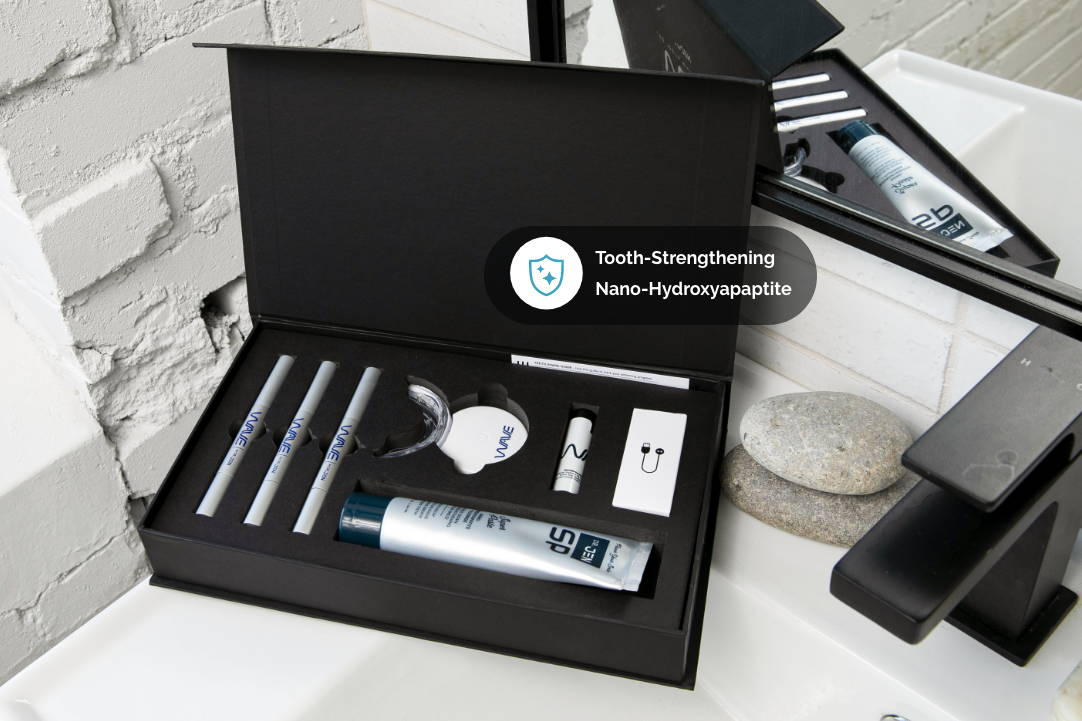 NO SENSITIVITY
OR IRRITATION



30-DAY MONEY BACK GUARANTEE
NREMINERALIZE ENAMEL WITH
100% NANO-HYDROXYAPATITE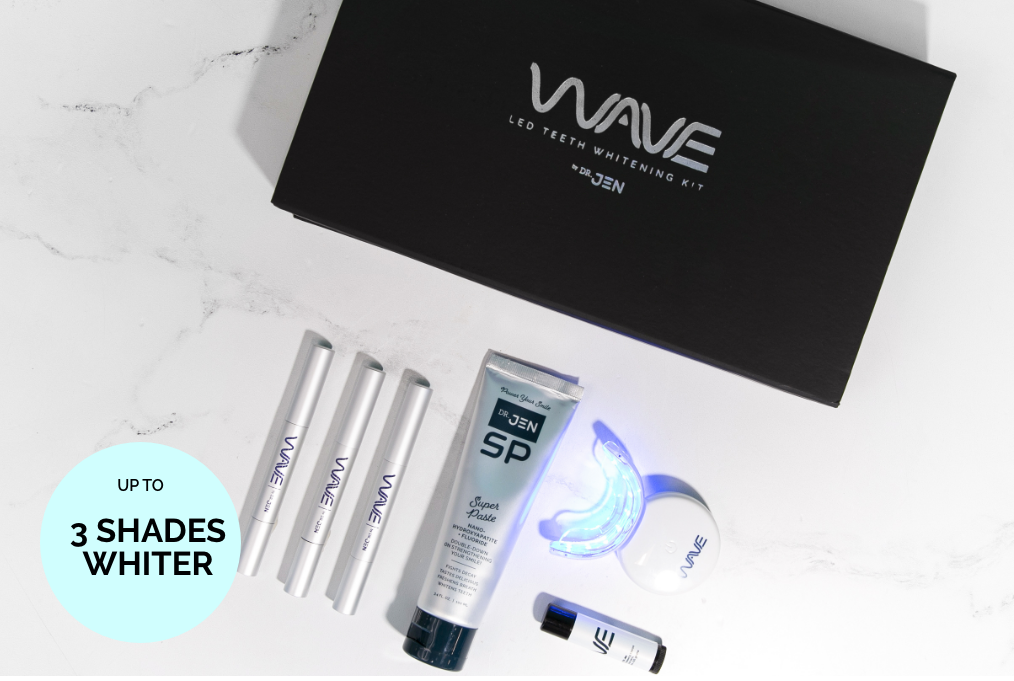 WHITEN WITH CONFIDENCE WITH THE WORLD'S FIRST
Dual-Action Remineralizing Whitening System

Turn back the clock with stain-free, younger looking and brighter smile. Designed with sensitive teeth in mind, WAVE uses PAP+ (a safe and effective alternative to peroxide that doesn't release free radicals during whitening), combined with double remineralizing Super Paste, to strengthen and continue to brighten your teeth in-between treatments. Its the only system of its kind that has the added value of Nano-hydroxyapatite to restore enamel for a healthier, stronger smile.
Non GMO

Peroxide Free

No Latex, parabéns or sulfates

No PEG or PPG

Vegan Friendly

Gluten Free



FEATURING REMINERALIZING NANO-HYDROXAPATITE
The Next Evolution in Home Whitening
WAVE Complete Whitening system offers everything you need to safely and easily whiten your teeth at home, while also strengthening and remineralizing your teeth daily.
The Wave Whitening System Includes:
(1) LED Whitening Mouthpiece
(1) Universal Power Cord & USB Adapter

(3) Teeth Whitening Gel Vials (10 x .06 oz - 30 applications)

(1) Super Paste - Two month supply

(1) Shade Guide & User Manual

BONUS: WAVE Lip Care (8 mL)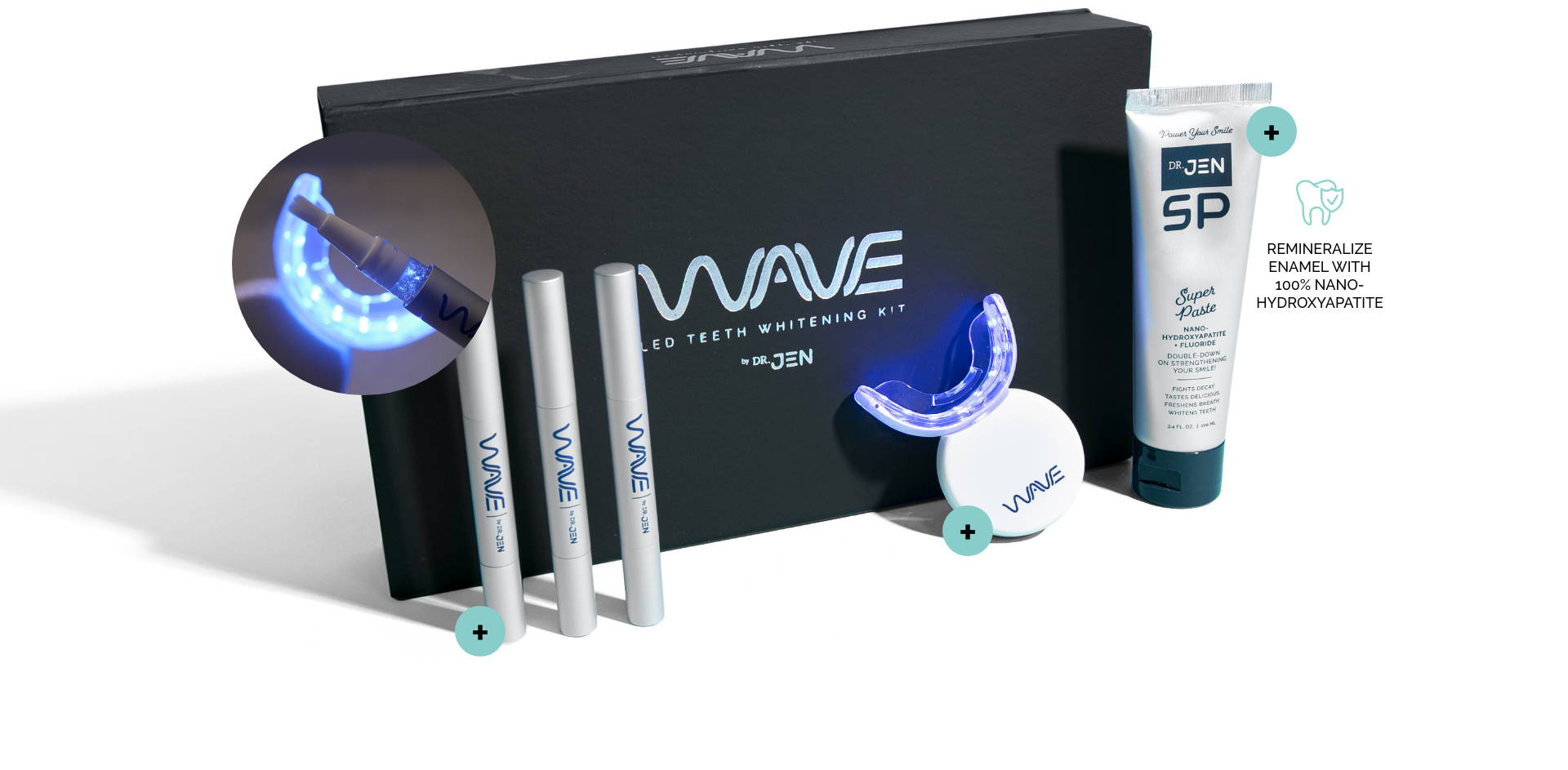 FREE SHIPPING & 30-DAY MONEY BACK GUARANTEE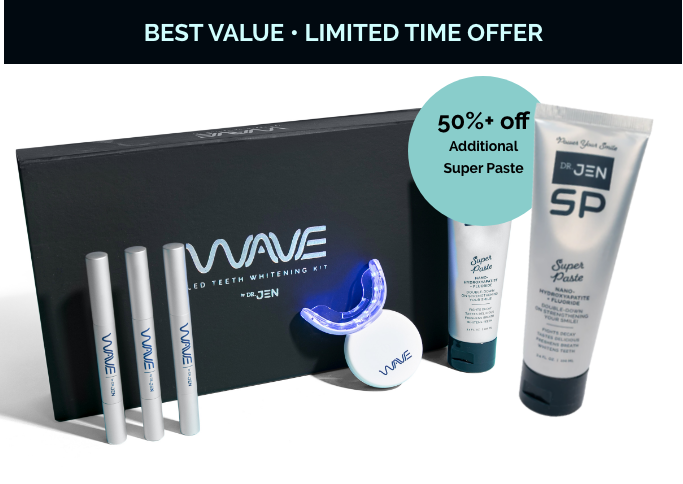 Complete Wave Whitening System
+ Additional 60-Day supply of Super Paste
$211 $198


"I love this and even my dentist and dental hygienist asked me what I use to whiten my teeth. They said they were very impressed."
5 Easy Steps to a Stronger, Whiter Smile
Dr Jens WAVE whitening kit helps to remove even the toughest stains from Wine, Coffee, Tea & more. All it takes is up to 15 minutes and these simple steps to start seeing results.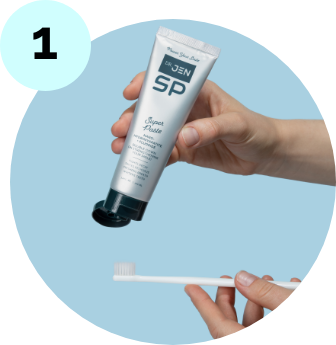 Brush your teeth with
Super Paste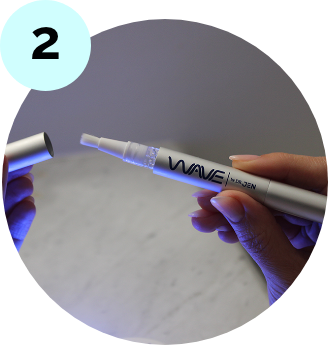 Apply serum on your teeth avoiding gums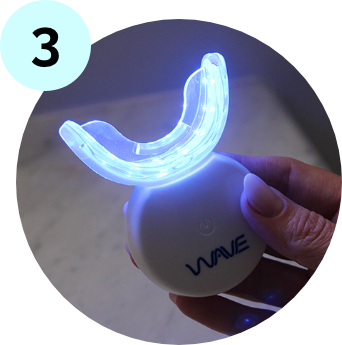 Insert tray and whiten for up to 15 minutes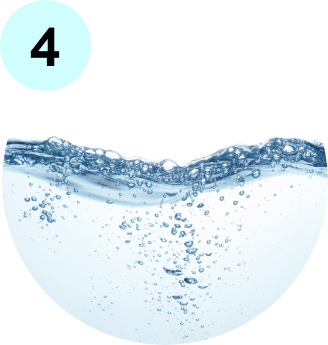 Rinse/ clean your teeth
And smile!
Continue to whiten teeth and remineralize enamel in-between treatments by using SuperPaste 2x daily in replacement of your normal paste.
SMILE BRIGHTER WITH DR JEN
Natural + 100% Real
Nano-Hydroxyapatite
Not only is brushing with 100% real nano Hydroxyapatite clinically proven to restore and remineralize tooth enamel, it also safely whitens teeth.
Nano Hydroxyapatite remineralizes from the inside, which smooths the tooth's surface and makes it glossier. The whitening effect of nano Hydroxyapatite on teeth is not the result of a mechanical or chemical reaction. It's the result of filling the micropores in the tooth enamel.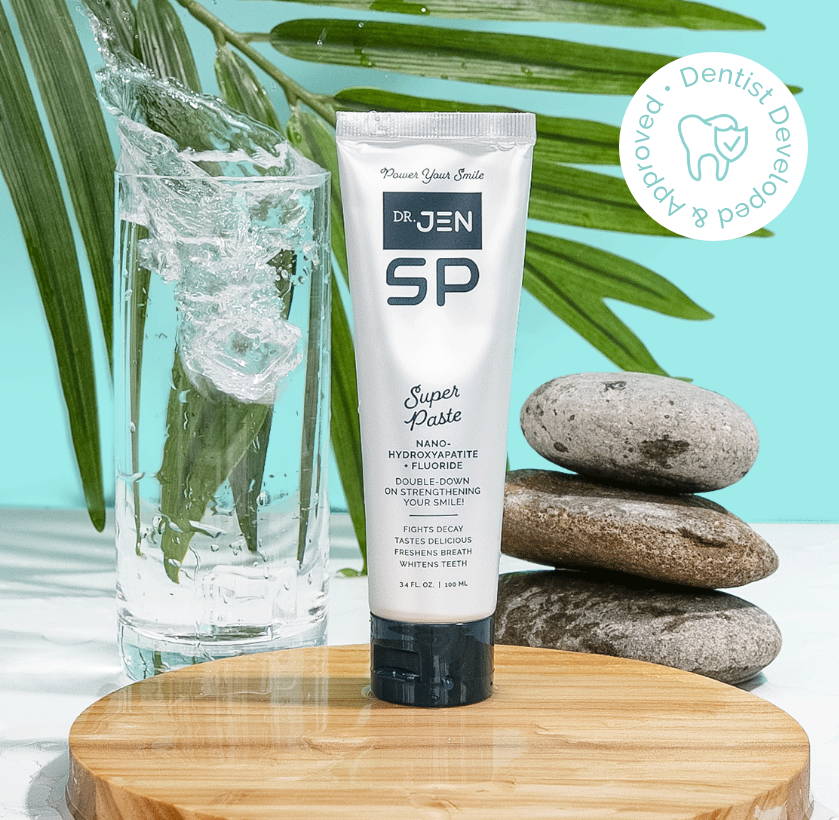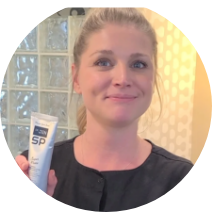 Dr Jen's toothpaste makes my teeth feel silky smooth while safely whitening my teeth. It has great-tasting peppermint oil that helps kill bad bacteria while creating fresh breath. I highly recommend using Dr Jen's!
-Kristi, Licensed Dental Assistant
STILL HAVE QUESTIONS?
View All FAQs +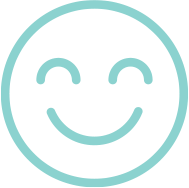 Dr. Jen's 30 Day Smile Guarantee
If your teeth are not happy, we're not happy and your Wave System is on us!